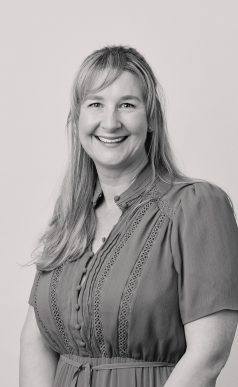 Dr Denise Hamblin, PhD, BAppSc (Hons)
Chief Customer Growth Officer
Denise joined SuperFriend as the Chief Customer Growth Officer in January 2023. Up to her appointment at SuperFriend, Denise spent the last 14 years at Colmar Brunton, and then Kantar Insights, leading teams of researchers, managing business units and scaling innovation capabilities globally.
Denise is passionate about making a difference to organisations who pursue positive outcomes and for individuals as part of thriving in their everyday. In addition to previously servicing over 100 clients in the Fast Moving Consumer Goods industry, her passion for contributing to positive change was exemplified in leading Kantar's Millennium Monitor – a longitudinal tacker of social values in Australia. With this insight, Denise advised organisations, brands and categories with how to better connect with consumers who had an increasing inclination for personal empowerment.
Denise has a PhD in Psychophysiology, award winner for WHO's Best Postgraduate Bioeffects Research and more recently a "Women in Marketing" mentor.