SuperFriend is the only mental health organisation funded by the superannuation and life insurance industries in Australia.
Our Partner profit-to-member super funds and life insurers are seeking industry best practice mental health and wellbeing support not only for their staff but also for their members who make up more than half of Australia's working population.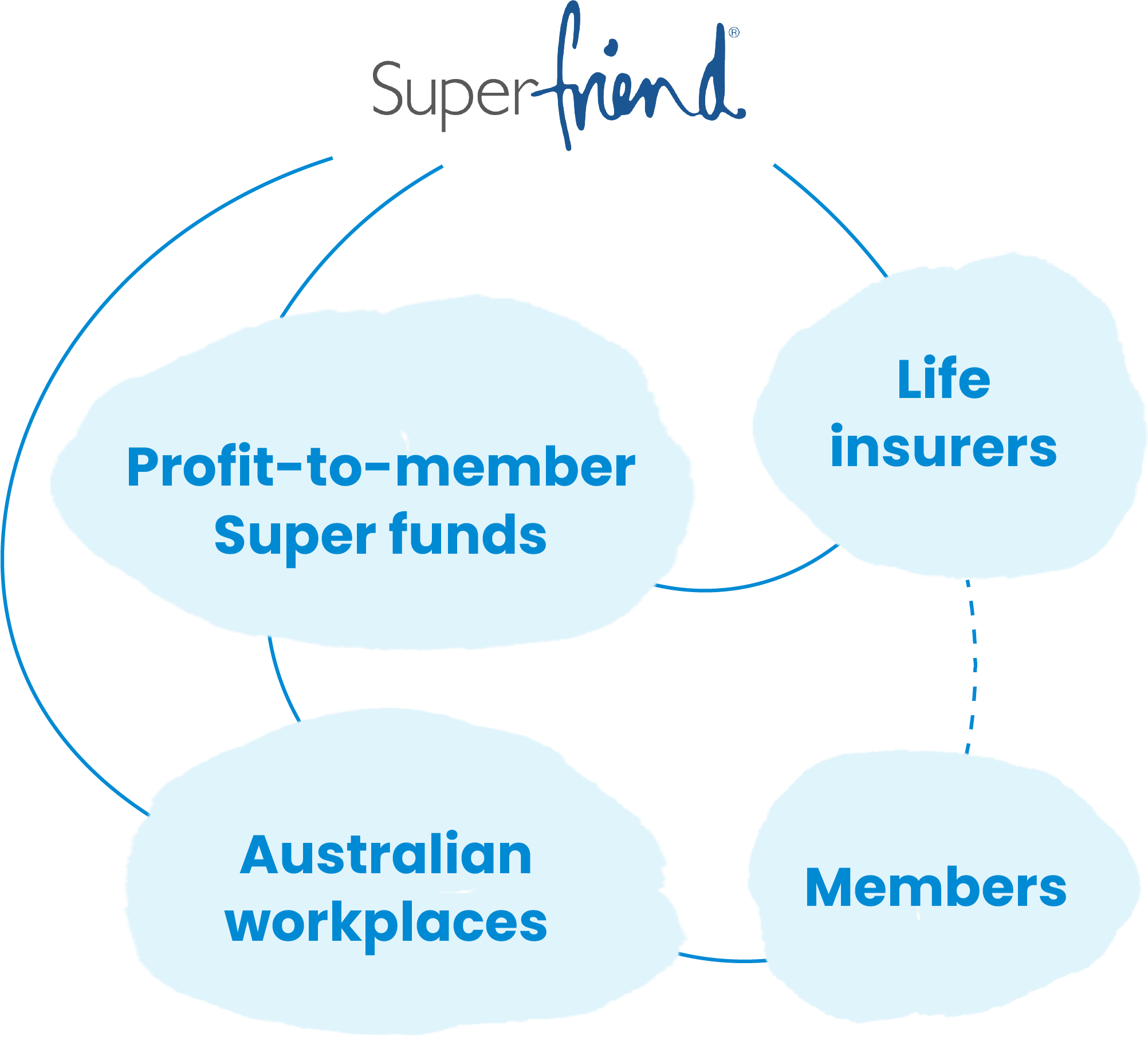 Benefits of a Partnership with SuperFriend
For our Superannuation Partners, a partnership with SuperFriend:
Offers a valuable point of difference for acquiring and retaining employers by offering practical solutions that can help them create a mentally healthy workplace, leading to a more productive workforce with greater retention, reduced claims and support for members in returning to work sooner
Develops the capability of fund staff to engage with colleagues and employers about workplace mental health and wellbeing
Helps the fund meet regulatory obligations and mitigate risk when dealing with workplace mental health matters
Aligns the fund with life insurers in advocating for improved workplace mental health and best-practice claims experiences for all members.
For our Life Insurance Partners, a partnership with SuperFriend:
Broadens analytics and risk identification capability through access to our national preventative mental health data sets
Enhances product design to transform early intervention and prevention strategies for measurable impact
Improves profitability and social impact by co-designing innovative solutions that address organisational and customer challenges
Generates new insights that uncover opportunities for positive change at industry and policy level.
Reduces the financial impact of claims duration and poor CX by pioneering new claims management strategies and providing specialised training for claims staff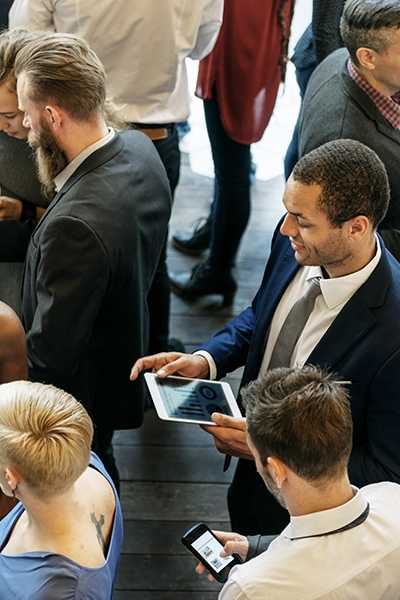 Interested in becoming a Partner?
If you would like to learn more about partnering with SuperFriend, drop us a line at info@superfriend.com.au and we'll be in touch.
"AustralianSuper's partnership with SuperFriend has been incredibly valuable to us for the best part of a decade. SuperFriend is the only specialist organisation that provides these services to super funds that are then able to go out to hundreds of thousands of workplaces and assist employers and their employees to address the problems of mental health that affect so many Australians."
"SuperFriend has improved the mental wellbeing of Sunsuper people by ensuring they feel supported and work in a positive environment. SuperFriend brings a lot to that equation in terms of helping us develop a wellbeing blueprint which has been critically important to developing our leaders to create a positive, supportive environment."
"SuperFriend continues to play a really important role galvanising the industry to take action. We've already seen a lot of action that SuperFriend has triggered in the industry. They have been able to bring parts of the industry together and play that linking role."
"SuperFriend is a very unique organisation and is very well placed to be a disrupter in terms of how we think and understand the areas concerning mental health. SuperFriend is a good policy body, it's a good lobby body, it's a good educator. It ensures that the mental health agenda remains on our agenda. I think that it's important that it helps demystify and remove the stigma around all aspects of mental health."
"People at SuperFriend are mental health champions and mental health experts who not only have the passion but they've got the qualifications and information to really help. We've seen some great benefits in our people's confidence in dealing with people with mental health challenges because they've been trained. So it's a great asset to our business. "
"We've worked with SuperFriend closely to train our staff to be more aware around mental illness. The advantage we've got with SuperFriend is that they know our industry really, really well, but they also know us really well. So there's no relationship barriers to get over, there's a trusted relationship that makes the work we do together so much easier."
"Having a workplace partner like SuperFriend is critical. We can't do this on our own. We work in financial services, it's highly technical and often we're not equipped with the right expertise and the knowledge to know how to deal with issues of mental health, but they affect our staff and the customers we're dealing with every day. So having an organisation with the expertise that understands our sector as well is incredibly valuable."
"I think having SuperFriend as a partner ensures that no one is forgetting about mental health and the importance of it. All funds are seeing increases in the number of mental health claims in their insurance area. It's incredibly important for us not to lose sight of the fact that we have a role to play in improving people's mental health."