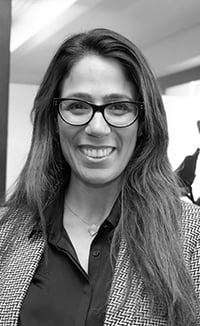 Maria Falas
ClearView Wealth – Head of Strategy & Transformation
Maria has more than 20 years' experience in the financial services industry. Holding tertiary qualifications in marketing, law and econometrics, Maria has also held her NSW legal practising certificate since February 2001. Maria worked in the legal industry for Ebsworth & Ebsworth (now HWL Ebsworth) and Blake Dawson Waldron (now Ashurst) before joining ING in 2005 in a compliance role.
Maria held various roles in compliance and risk management at ING and OnePath. Maria then moved into the business in a Client Solutions Manager role for OnePath's group life insurance business. In this role, Maria thrived on improving customer experience with a particular interest and passion in mental health.
Given the growing impact of mental health on our communities, Maria was appointed Head of Mental Health & Wellness for the life insurance business of ANZ Wealth in October 2017. In this role, Maria worked with leaders across the life insurance value chain to ensure that the mental health customer value proposition was aligned throughout the life insurance business. In 2019, ANZ Wealth transitioned their OnePath life insurance business to Zurich. Maria continued in her role as the Head of Mental Health & Wellness.
Through Covid-19 challenges, Maria also took on the role of Project Manager – Return to Office. In this role, Maria managed the safe transition back to the office of Zurich's employees around Australia.
Maria then joined ClearView in May 2021 as the Head of Strategy & Transformation. She is thrilled to be part of this exciting purpose-led organisation with a clear vision and goals. In this role, Maria will focus on capturing opportunities to grow, streamline processes, and enhance the customer experience.
In her spare time, Maria chases the sun with her husband Tony and their 3 children.