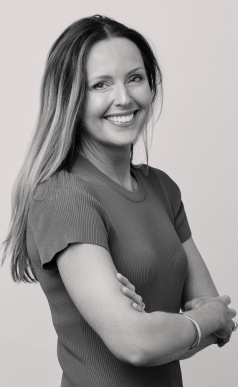 Dr Natalie Flatt, Ph.D
Chief Mental Health Advisor
Natalie is a registered psychologist with 19 years of experience. She began her career as a researcher, studying new therapies from overseas and analysing their effectiveness in the Australian population. Her Ph.D focused on treating specific phobias in children and adolescents, which led to her interest in global health innovation and its relevance to Australian cohorts.
Alongside her research, Natalie worked as a child and adolescent psychologist and was a pioneer in introducing clinical support for students in schools using Medicare funding. She led a team of over 120 psychologists across Australia and was a Victorian Finalist in the Telstra Australian Young Businesswoman of the Year in 2013.
Concerned about the mental health of professionals in the education industry, Natalie researches best practice global health tech initiatives to support workplaces and founded Connect Group Services. The platform is an innovative e-counselling service that matches employees, leaders, and individuals with the best practitioners. Natalie leads Partnerships Sales and Business Development through content creation, media, and industry engagement, and continues to research the efficacy of health tech with academics.
Natalie is fun-loving, excitable, and always looking for alternative ways of doing things. She has a 'work hard, play hard' attitude and lives true to her values, which include humility and valuing team effort. She never gives up on finding solutions to challenges and highly values the people in her life.